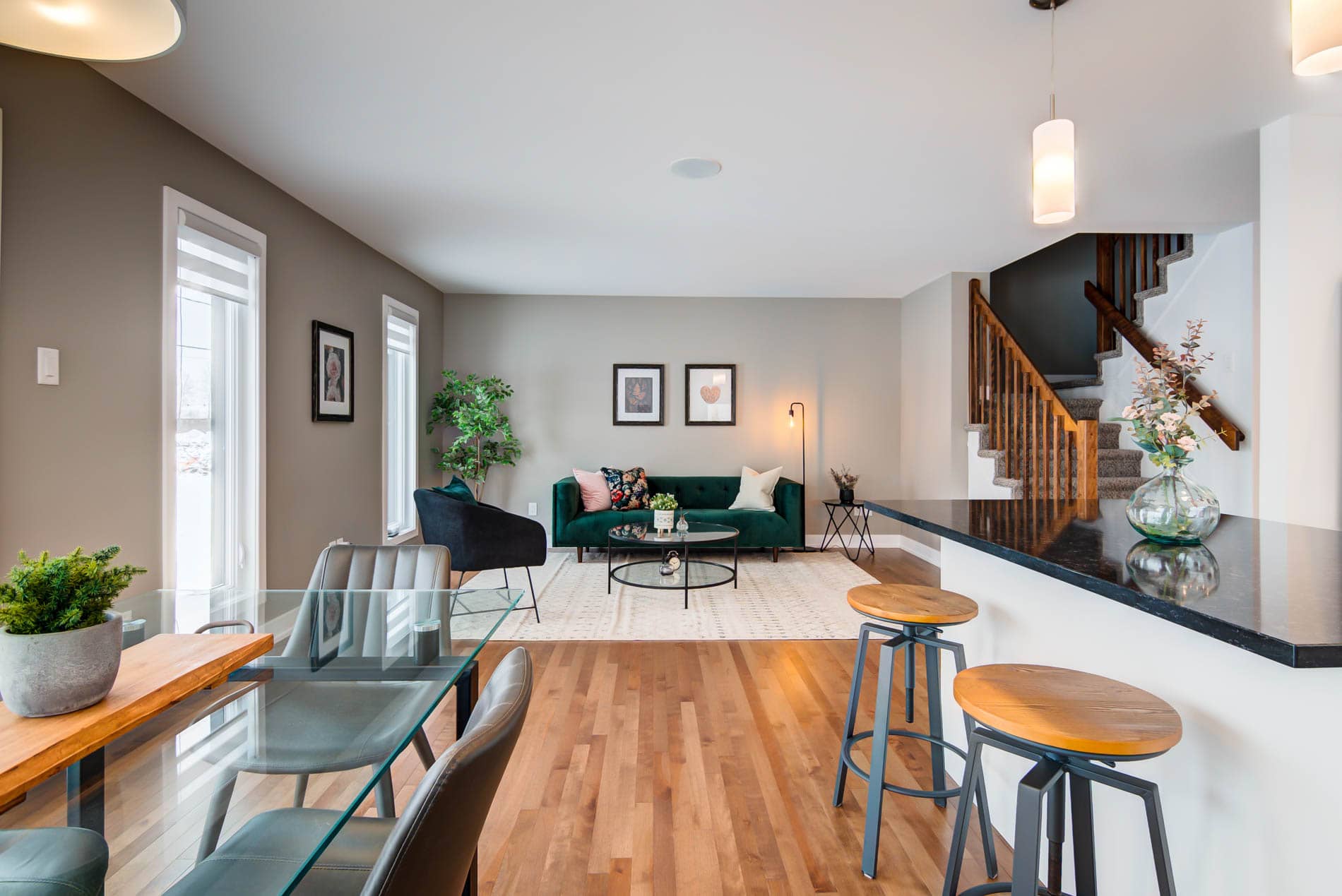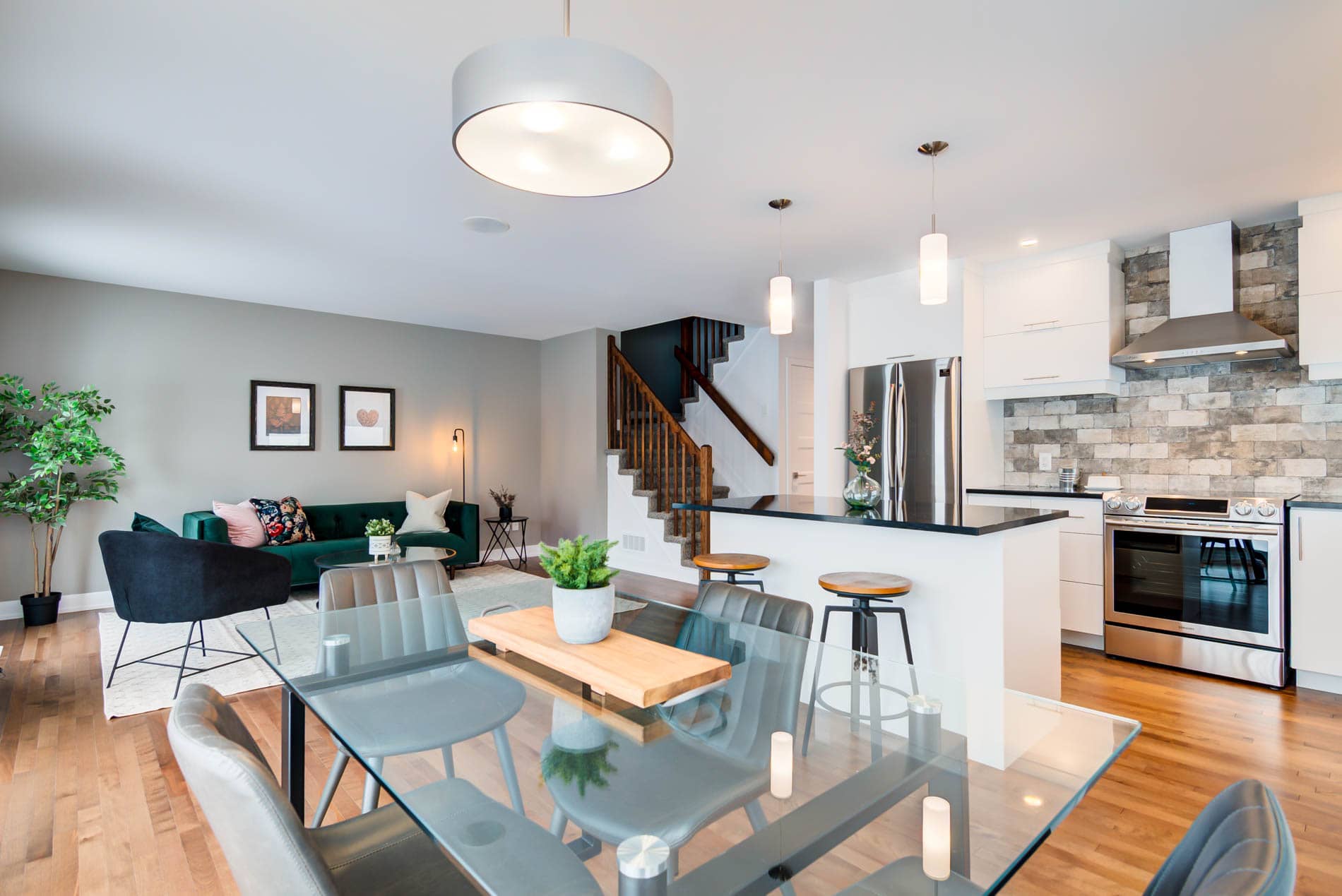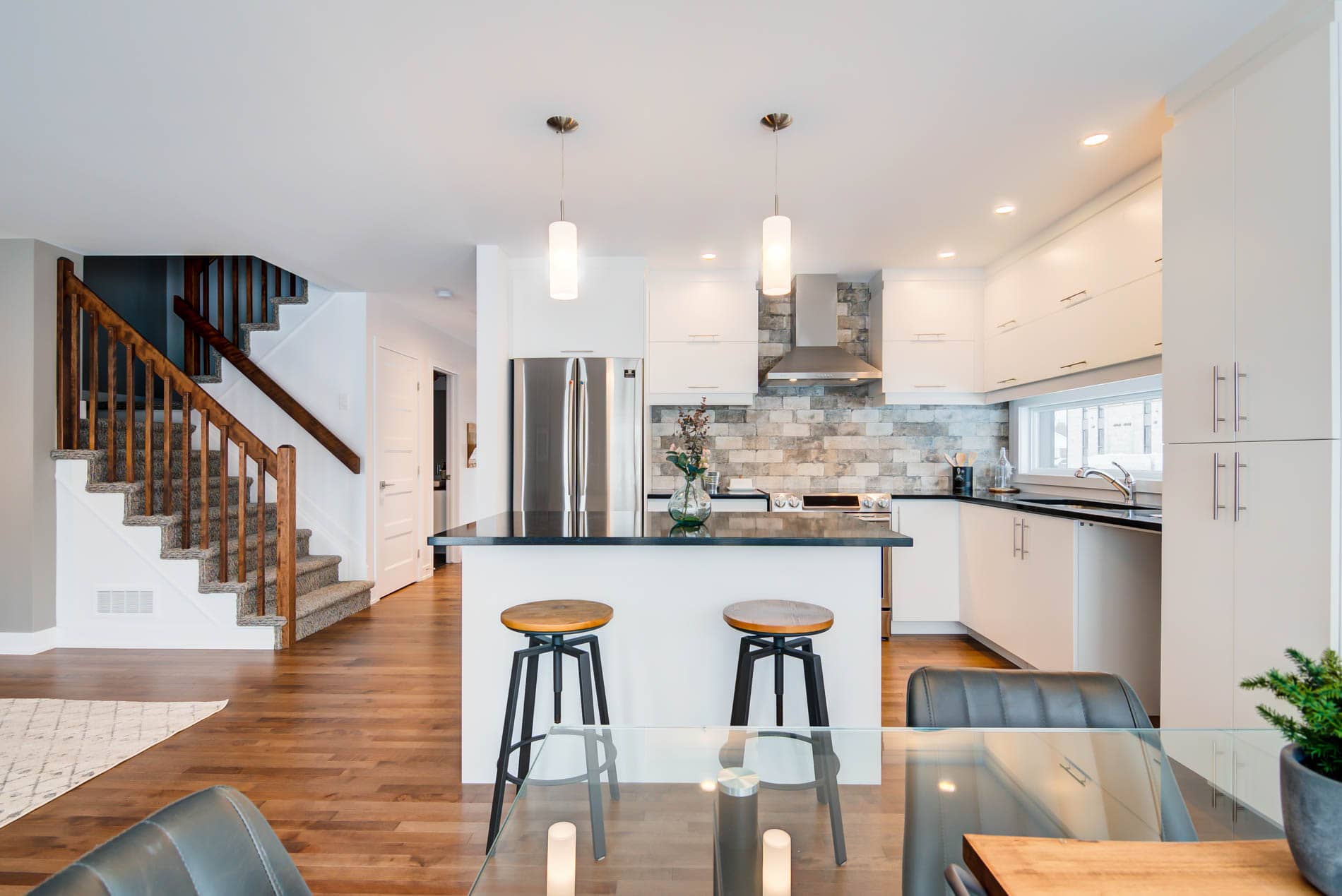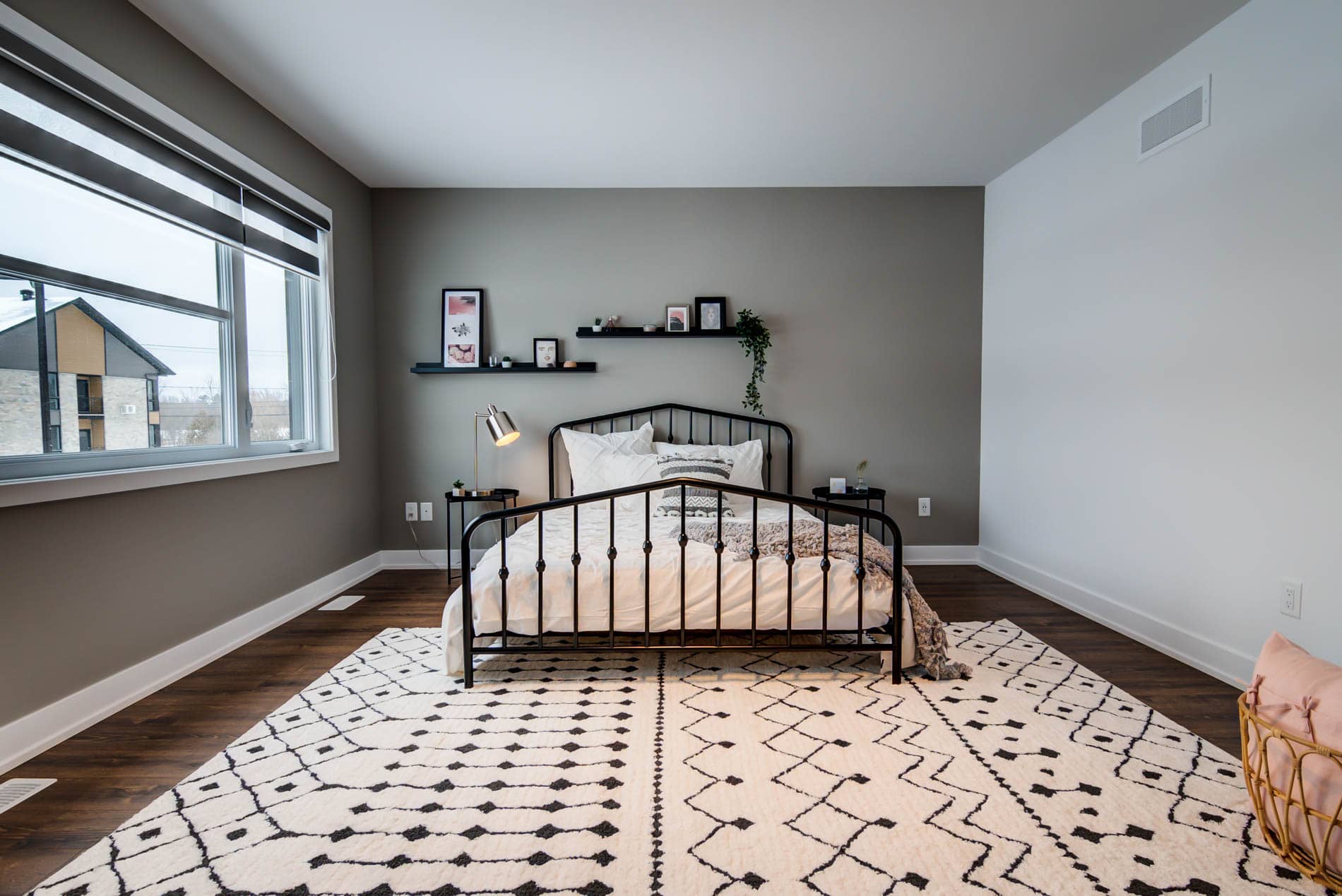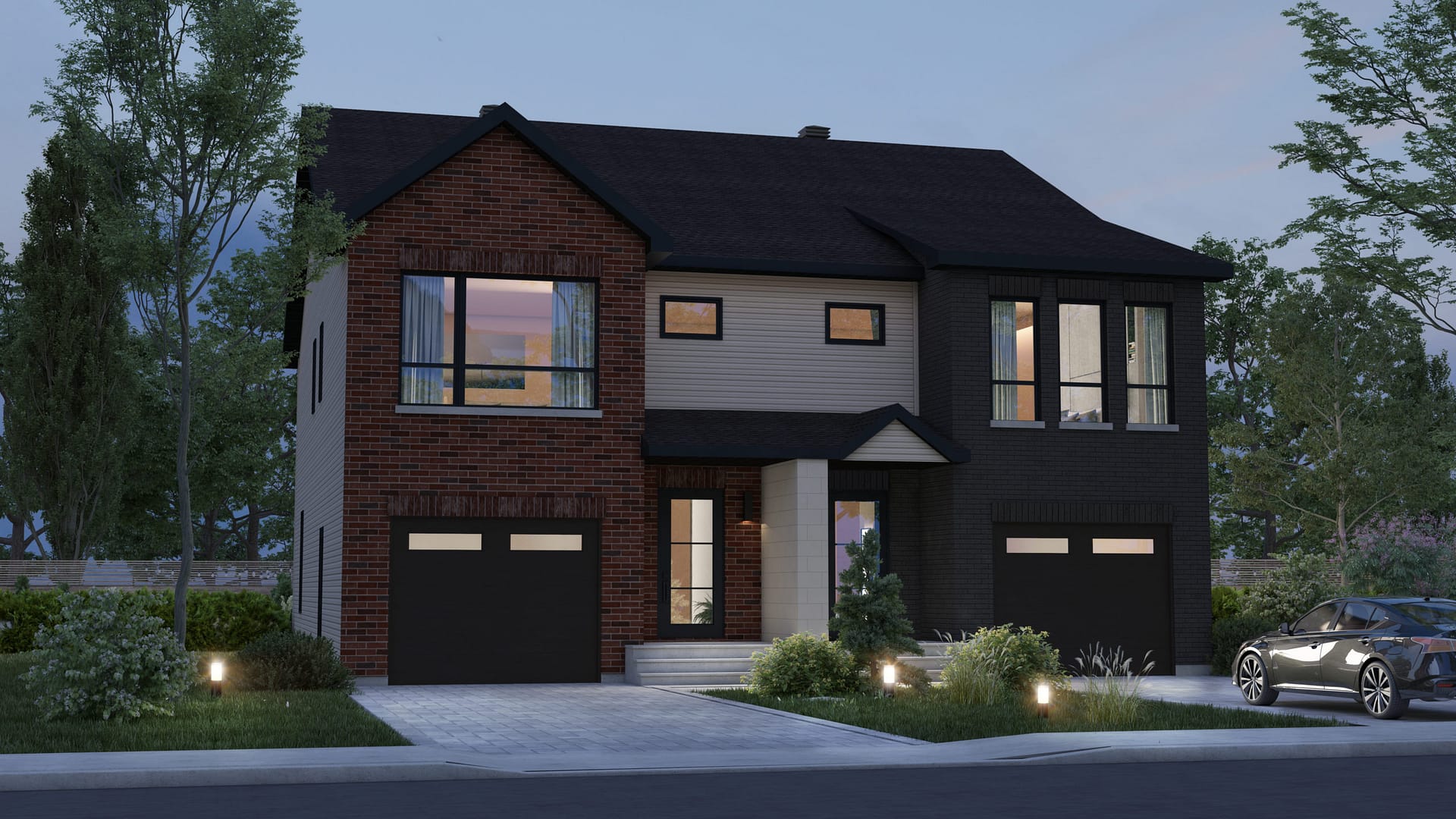 1575 pi2
3
1.5
1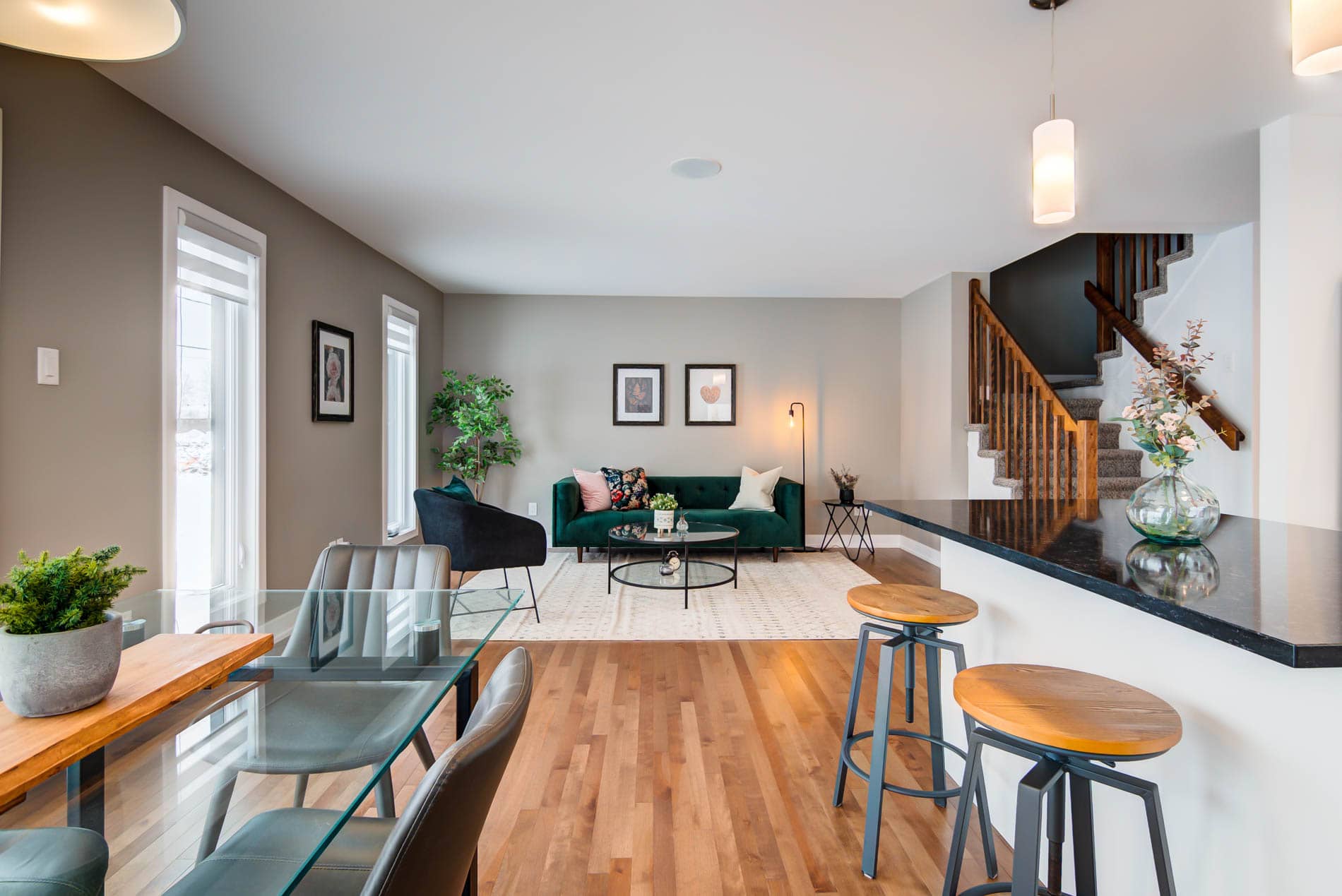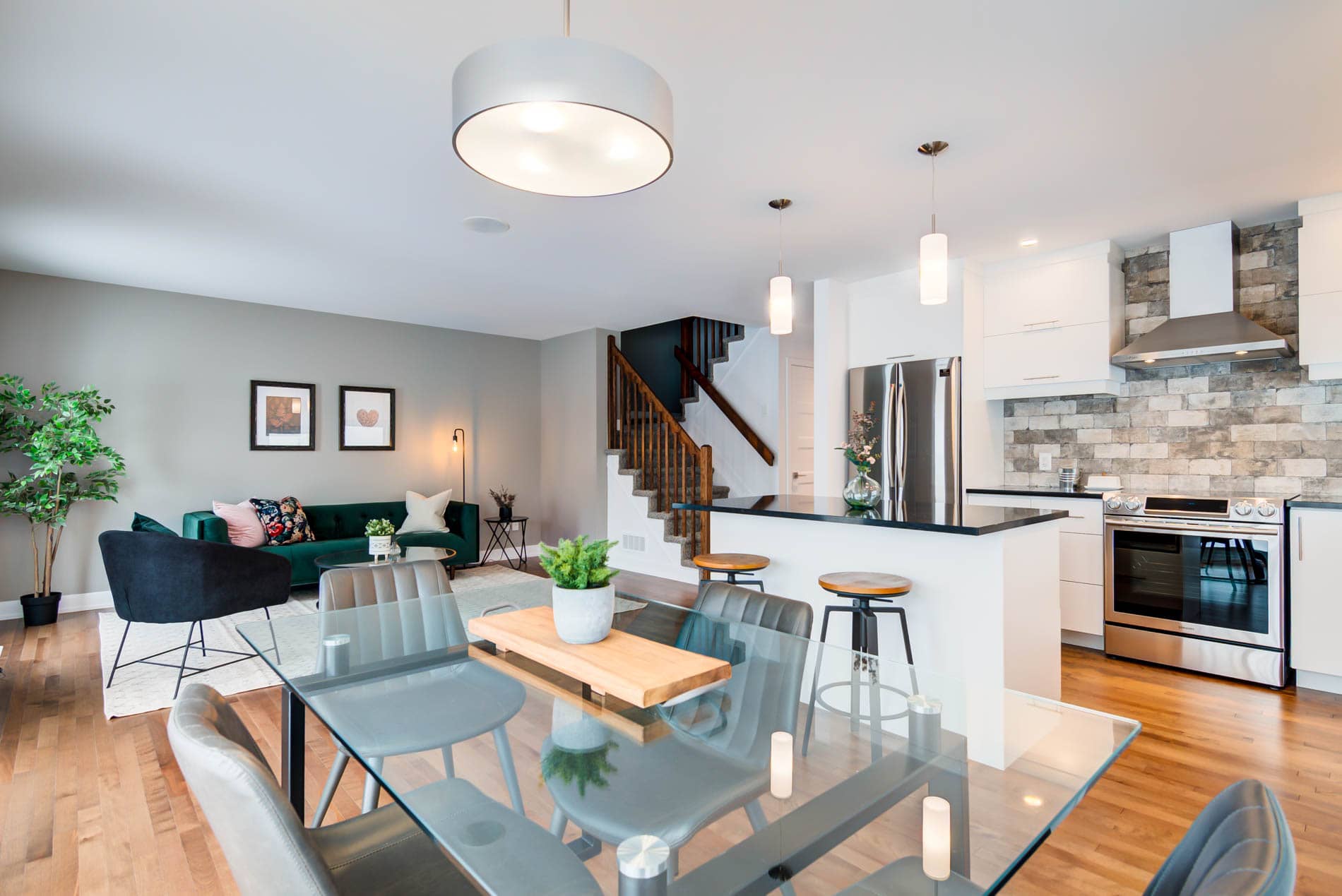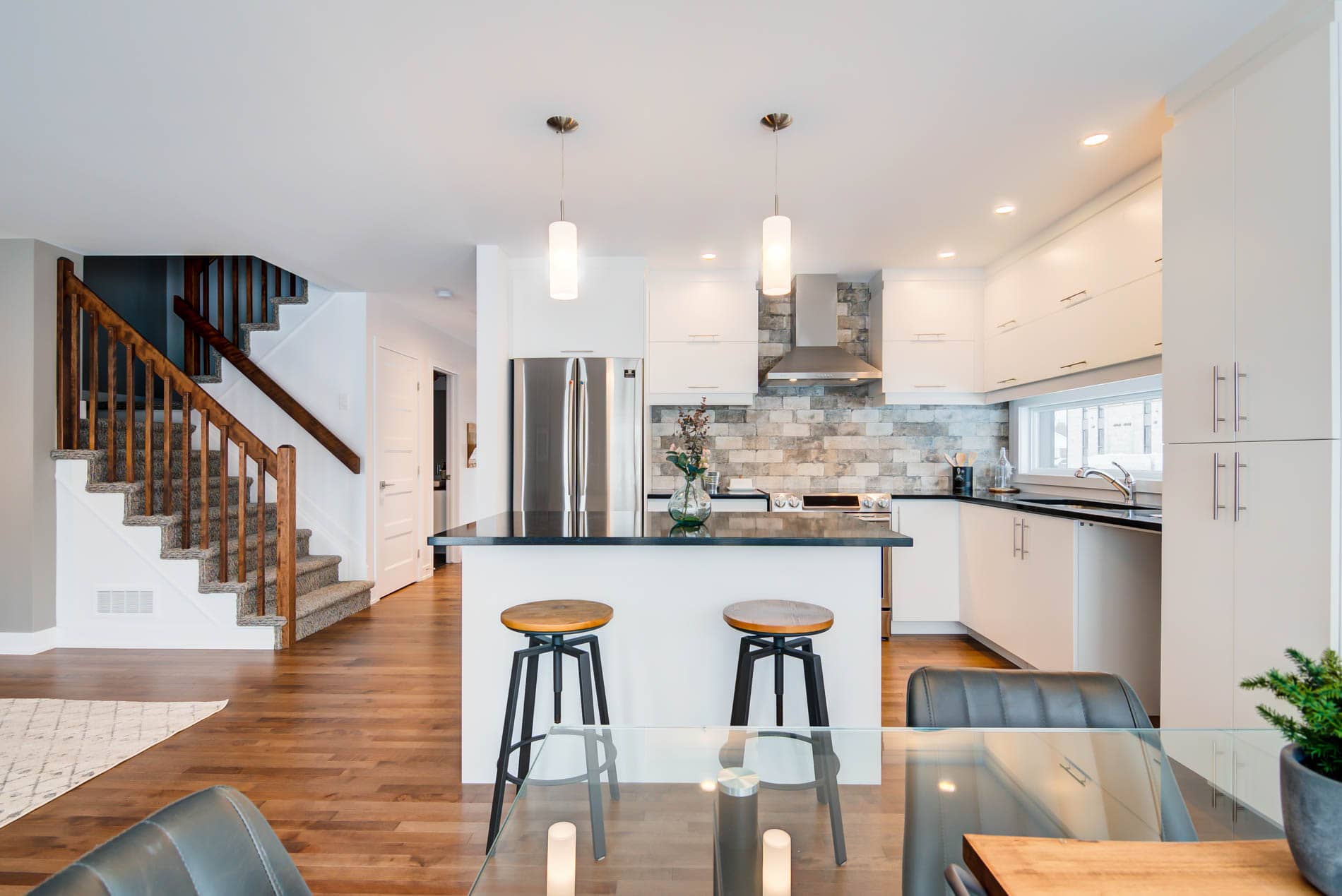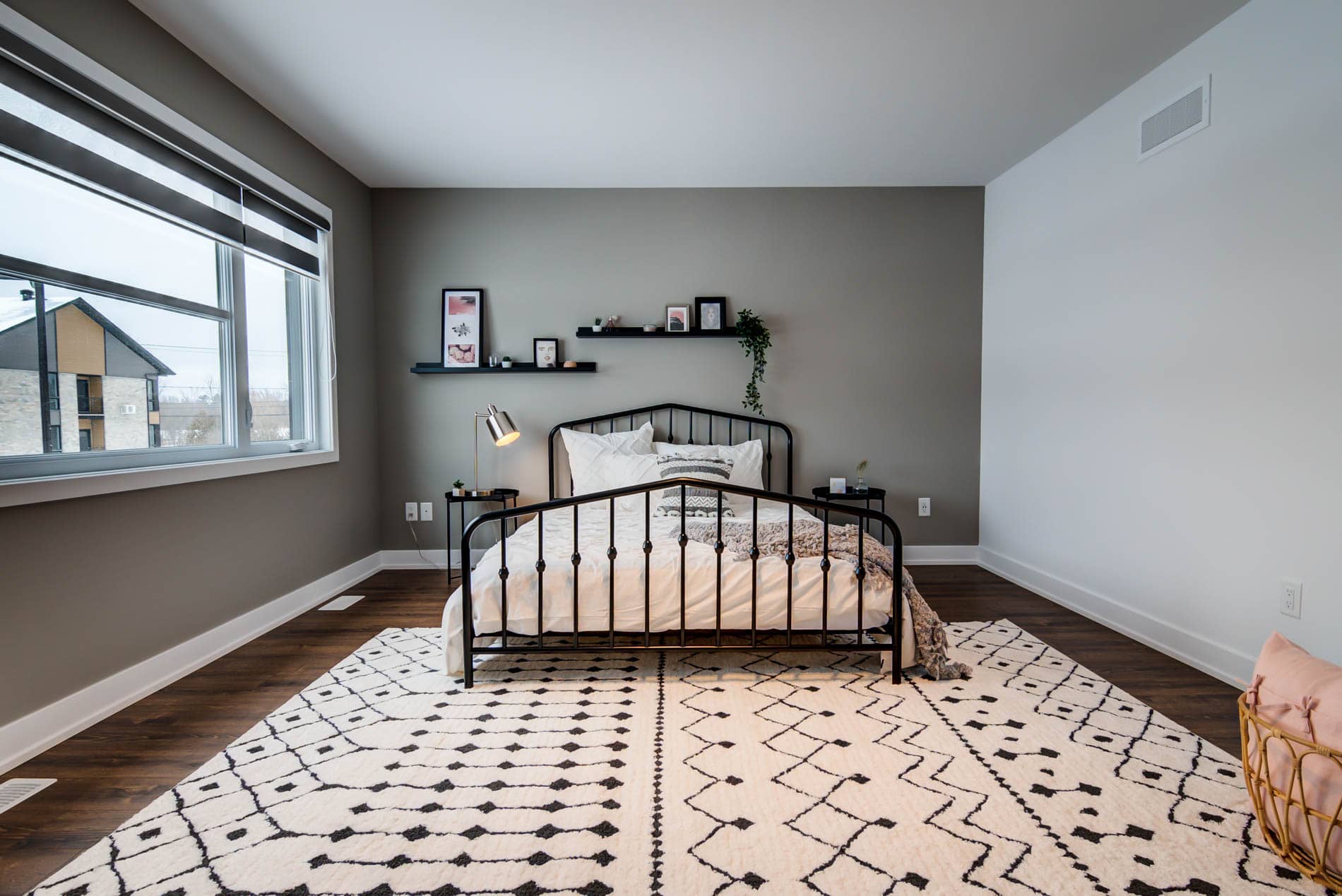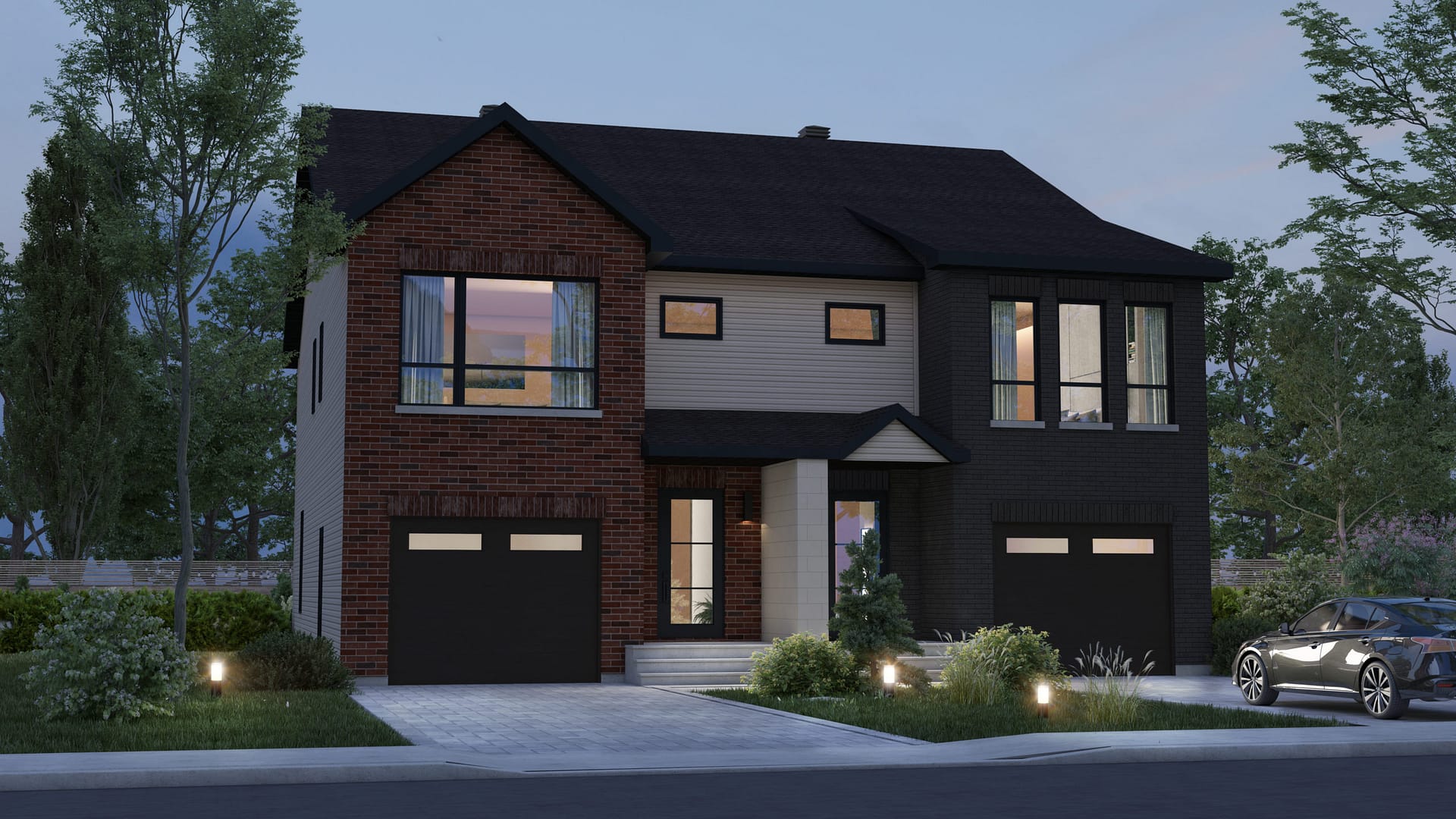 A duplex with a garage that will meet all your needs!
At 1575 sq. ft., the Omaha duplex was designed to offer a lot! Its large private balcony in the front leads inside to a spacious vestibule with a very large wardrobe. The first floor has a bathroom and a modern kitchen with an extra-wide window, a stylish range hood and a central island.
The 2nd floor has 3 bedrooms and offers the possibility of adding a fourth bedroom in the basement. The bathroom has a linen closet, a freestanding bathtub with removable showerhead and a corner shower. A 2nd bathroom can also be added to the floor plan. The master bedroom has a large 8-foot window and a walk-in closet for optimal storage.
Main features of the semi-detached Omaha with garage
Lots of storage space!
The ability to have 3 or 4 bedrooms
A modern-style kitchen
A double pane, 8-foot patio door
The garage can be either central or built on the end
The GRC new home warranty
This model is available in the following projects:
Do you have any questions? Let us help you!