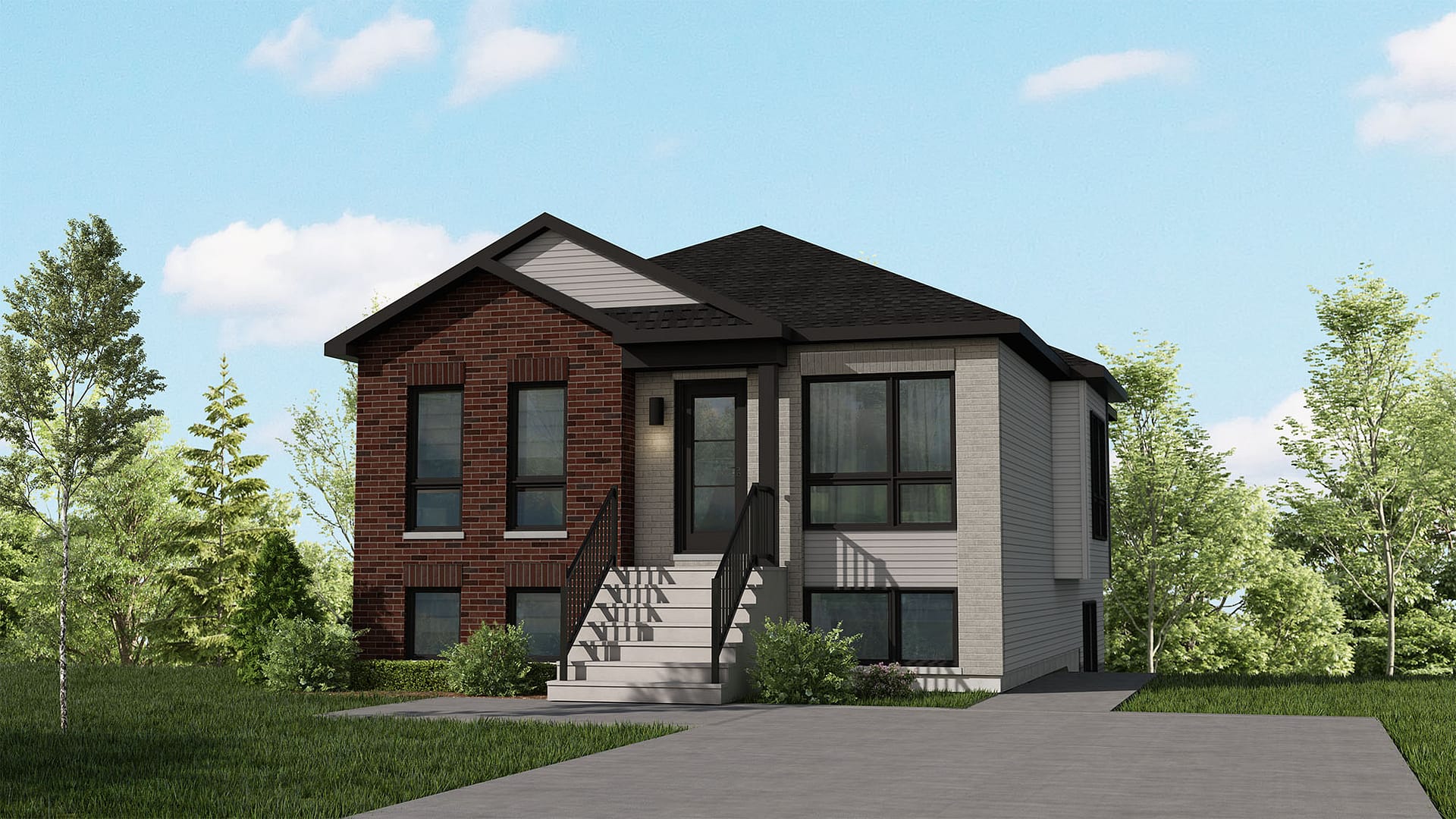 1118 pi2
2
1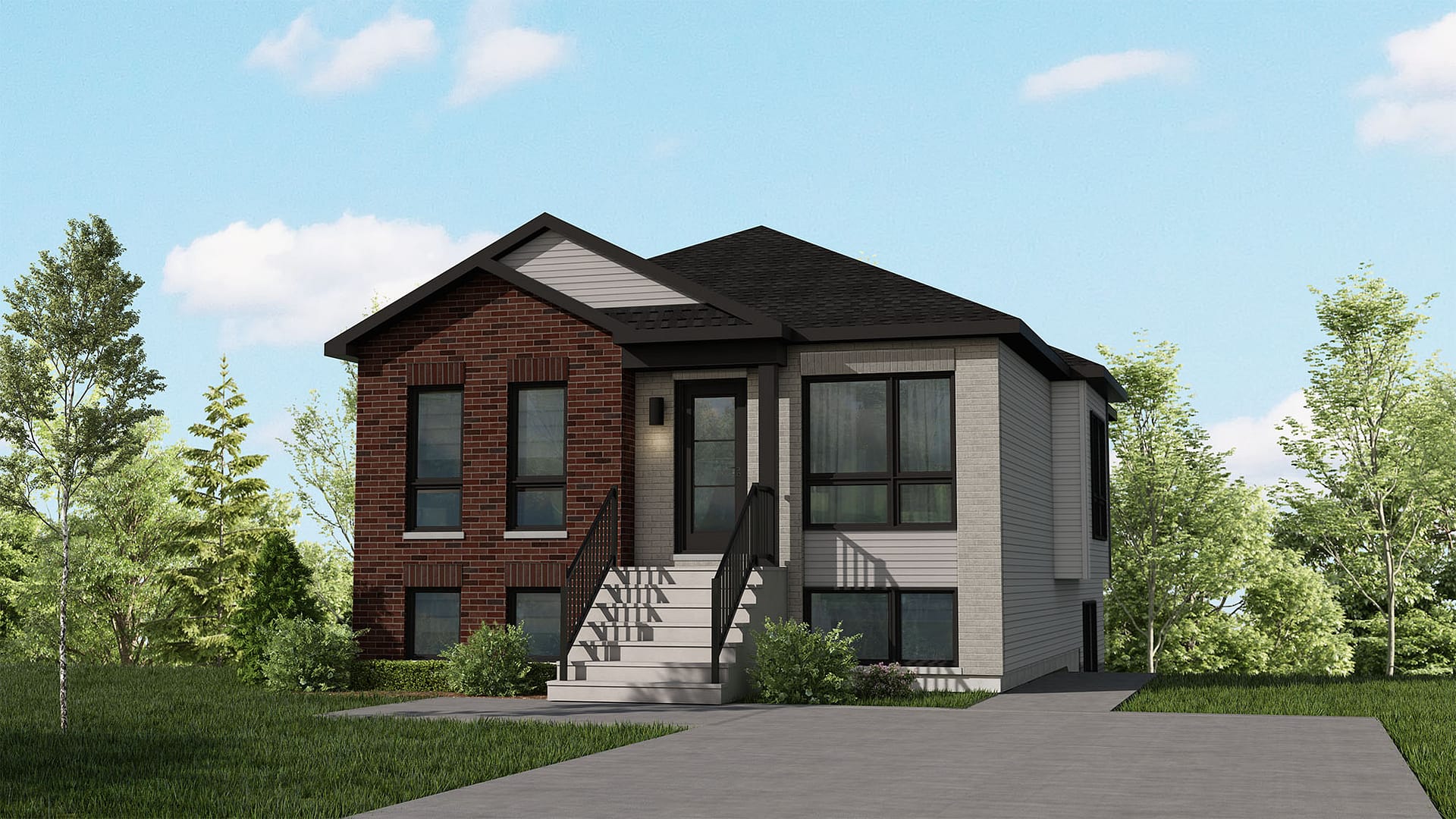 The perfect natural setting for your family!
The Edouard is 1118 square feet and can comfortably accommodate a family of 4. Equipped with a bathroom with a freestanding bath, this nice single-family dwelling is ideal for a couple with 2 children with its 2 bedrooms with its parent suite. The facade of this bright property is made of red and light bricks, asphalt shingles, vinyl, and render. The unit has a ground floor entrance door and a basement door to the backyard.
The advantages of the Édouard:
A 6-foot large patio door that leads to a balcony;
A family room for your leisure activities
The option to have a fireplace in your living room;
The possibility of finishing the basement depending on your needs;
The GCR new home warranty
This model is available in the following projects:
Do you have any questions? Let us help you!